Agriculture is a matter of the heart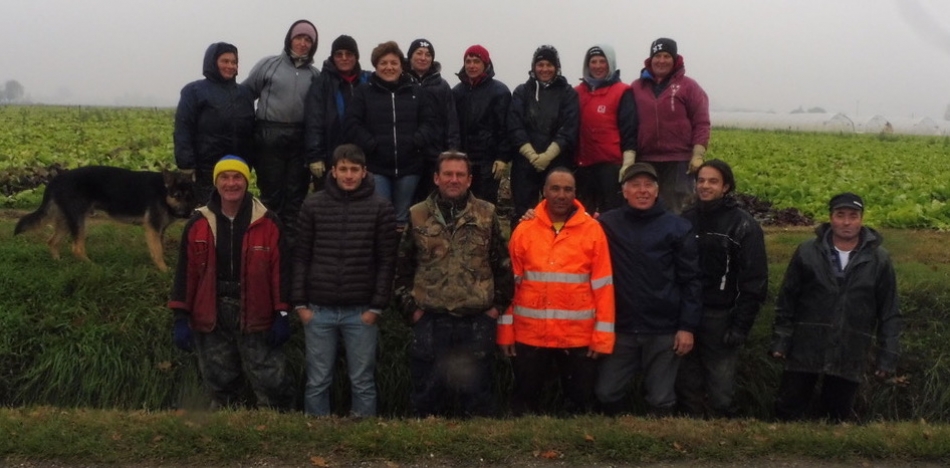 Giancarlo Mengoli and Lucia Trebbi started their business in this company in 1990, but having the knowledge and passion of the two generations that preceded them. They make use of adventitious manpower which, thanks to the competence and skill achieved and the commitment shown, has led to the constant expansion of the company, to which the son-in-law Daniele Fustini was added in the management.
The company is located in the low plain of Bologna, an area with a high horticultural vocation, thanks to the water availability given by the C.E.R. (Emilia-Romagna region channel). It has specialized over the years in the production of salads and radicchio.We also grow wheat, maize for a healthy crop rotation and practice green manure with dedicated crops.

It has tunnels and greenhouses for winter salad crops whereas for the rest of the year it is grown in the open field.
We have adequate facilities for the preparation, washing and refrigeration of the harvested products, and we have self-refrigerated means of transport for delivering the products to the CAAB or to the logistics platform for shipments.
It markets directly to CAAB (to wholesalers, retailers, supermarkets and canteens) and in most fruit and vegetable markets in northern Italy with sales dealers.
It has registered trademarks to allow those who buy our products to have them distinguishable from the competition.